Marbella: Hyperlink House
Shah Alam
A Stunning Home in a Prime Location – Your Answer to Chic City Living
Tucked away in the vibrant mixed residential and commercial centre of Section 13 Shah Alam is Marbella, a gated, exclusive double-storey hyperlink residence. Surrounded by tranquil green landscapes, the homes boast an abundance of space with quality design & infrastructure. Mixed retail offerings & a range of other amenities are available within easy access of this low-density community.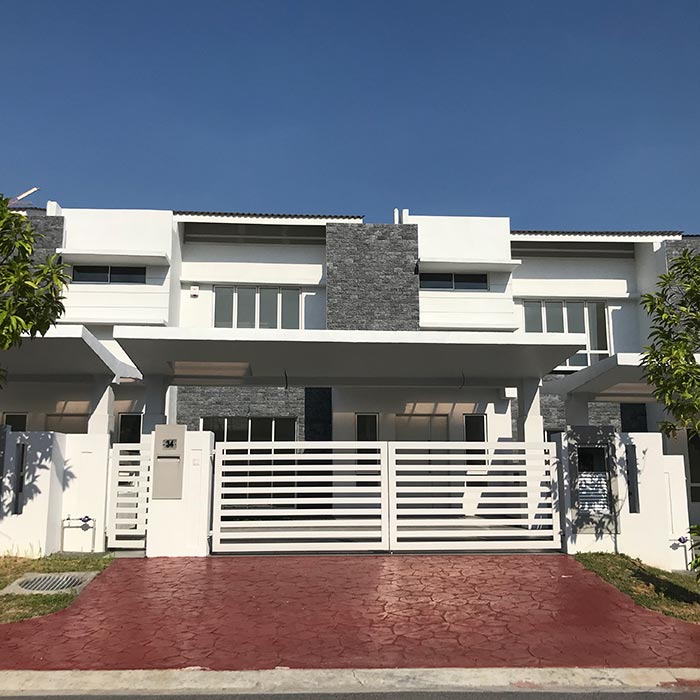 Type A
Type B
Prestigious Residential Area
This exclusive property brings together style, elegance & sophistication in an exceptional location in one of the most prestigious residential areas in the Klang Valley, creating a perfect ambience for luxurious living.
Opulence & Grandeur
Premium materials, stunning architecture & extraordinary craftsmanship make this home an especially desirable living space. Modern & contemporary touches with integrated smart technology provide unprecedented levels of leisure, comfort & security for a relaxing, comfortable lifestyle.
Luxurious, Smart Homes
These stunning homes are equipped with the latest smart home technology linked to your home systems & appliances, providing a convenient & safe haven for you & your family while reducing energy consumption & costs.
Would you like to know more about this property?
Subscribe to receive the latest updates on Marbella: Hyperlink House