Hijauan Enklaf: 3-Storey Luxury Semi-D House
Alam Nusantara
Where Luxury Blends Seamlessly with Nature
Located in a prestigious neighbourhood, this luxurious residence is nestled amongst lush greenery, creating a sensational living experience while the interiors boast chic designs, style & elegance thanks to premium finishing. A private lift ensures ease of access to all floors while large windows provide enhanced natural lighting overlooking a gorgeous landscape. These homes are beautiful and stepping into a Hijauan Enklaf Semi-D home will take your breath away.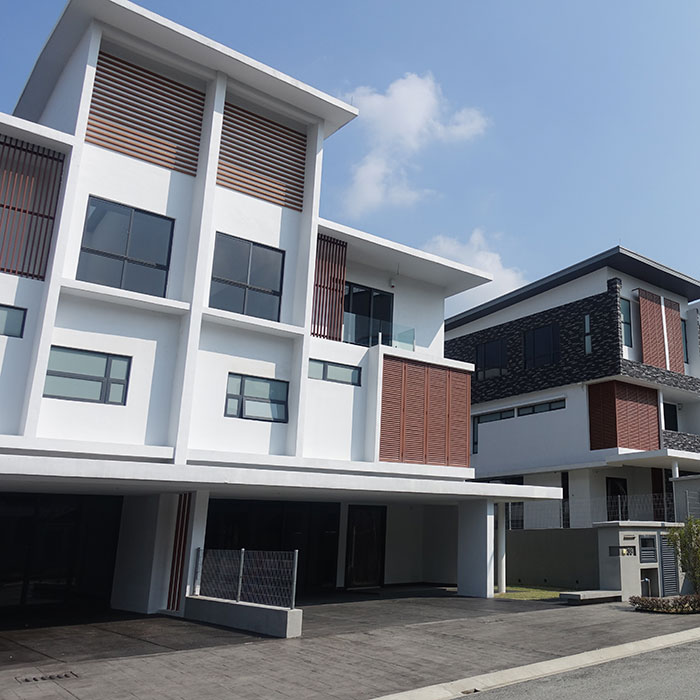 Immerse Yourself in this Outstanding Property
Experience a 3D walkthrough of every floor & room of this wonderful property & get a sense of what it would feel like to actually live here.
Lower Ground Floor
Ground Floor
First Floor
Second Floor
Lower Ground Floor
Ground Floor
First Floor
Second Floor
Prestigious Residential Area
This exclusive property brings together style, elegance & sophistication in an exceptional location in one of the most prestigious residential areas in the Klang Valley, creating a perfect ambience for luxurious living.
Opulence & Grandeur
Premium materials, stunning architecture & extraordinary craftsmanship make this home an especially desirable living space. Modern & contemporary touches with integrated smart technology provide unprecedented levels of leisure, comfort & security for a relaxing, comfortable lifestyle.
Luxurious, Smart Homes
These stunning homes are equipped with the latest smart home technology linked to your home systems & appliances, providing a convenient & safe haven for you & your family while reducing energy consumption & costs.
Would you like to know more about this property?
Subscribe to receive the latest updates on Hijauan Enklaf: 3-Storey Luxury Semi-D House